Shareholder disputes can be thorny, but to suggest you resolve them by resorting to Russian roulette or a Mexican shootout may seem extreme. However, these are methods for disputing shareholders to agree a share price so one party can exit. When a dispute arises, creating a deadlock in decision-making, the difficulties can escalate to the...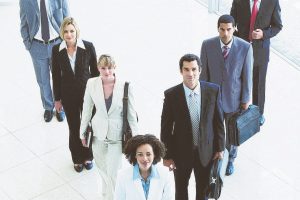 Businesses will not keep pace with the speed of change if they expect all decisions to go up to the top of the hierarchy before action is taken. Agility is key to competitiveness, which means that decisions need to be made at the appropriate level, and that requires a workforce that knows they are empowered...
Still searching for workplace success? Here are 7 apps to help spark your success: Wetransfer (free up to 2GB) Occasionally, we need to email or send a file that's over 10 megabytes, 20 megabytes, or whatever your email system allows. Often, this might be a PowerPoint presentation or the like. That's where Wetransfer comes in....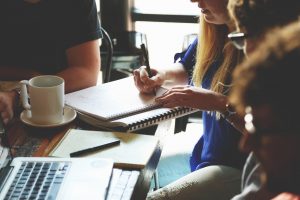 New official data for the period March to May 2018 has revealed Northern Ireland has continued its record-breaking run with the current rate of unemployment now at 3.5%. The number of people in work (852,000) has never been higher, while the 413,000 females in the workforce is also a record. Record highs continued with an...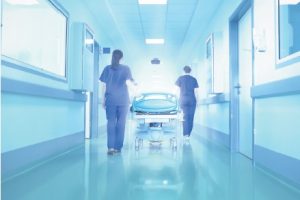 The largest gathering of trade unions on the island of Ireland opens in Belfast today, with more than 800 delegates representing workers in each economic sector doing every conceivable job. The biennial delegate conference will set the policy agenda for the trade union movement for the next two years, and there are several motions on...
NAVIGATING workplace politics, how to engage disruptive voices and developing leadership skills were the key discussion points at a recent women in business networking evening. Over 60 local business leaders gathered at the event, hosted by First Trust Bank in Belfast to hear from former Police Service of Northern Ireland (PSNI) Deputy Chief Constable, Judith...
A NORTHERN Ireland employer is tackling mental health in the workplace with an innovative toolkit to help equip management with the key skills required to recognise the early triggers and symptoms. Firstsource Solutions a global provider of Business Process Management (BPM) services recognises that stress and poor mental health can be contributing factors to long-term...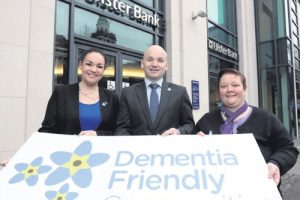 OVER 100 employees at Ulster Bank have attended a workshop on understanding dementia. The bank now has a designated 'Dementia Friendly' employee in each of its branches across Northern Ireland and becomes the first local financial institution in Northern Ireland to introduce the service throughout its entire network. To deliver the workshop, eight Ulster Bank...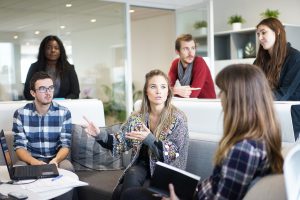 Our recent survey of Northern Ireland's workforce found that 62% will consider looking for a new job in 2017, with general workplace happiness relatively low at 5.8 out of 10. The survey found that better pay, more training, better communication and better holidays are the four most important elements that would make the local workforce...
A recent survey by NIJobfinder.co.uk of 760 adults from Northern Ireland's workforce has found several interesting insights into the local workforce. The study, which looked at factors including how happy the local workforce is and what motivates the NI workforce found that 62% will consider looking for a new job in 2017, while 84% looked...