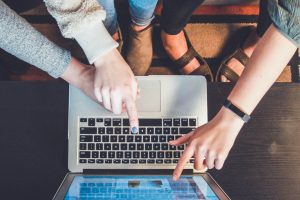 Two new assured skills academies are each offering 20 high-quality training places for people with an ambition to future proof their skill set.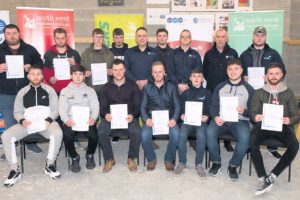 Thirteen North West Regional College (NWRC) apprenticeship students have been presented with certificates after completing their Level 2 Diploma in Drylining and Brickwork at Greystone Campus. Plus, information on NWRC's upcoming open days.
An apprenticeship programme has created 120 opportunities with 28 employers in Northern Ireland.
There are more than 270 events happening across 90 venues as part of the Northern Ireland Science Festival 2020.
Good communication and the ability to prioritise are crucial skills in Michael Chisholm's role as a Traction Manager.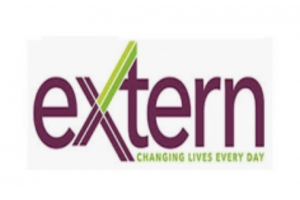 The Open House Careers Evening is taking place in Newtownabbey on Thursday, February 6th. It is aimed at students, as well as those already employed in social work, youth work and social care, and who may be considering a change of role this year.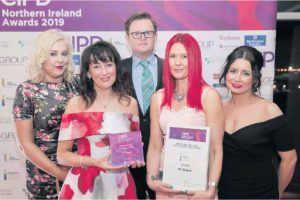 There is less than four weeks left to enter the 2020 CIPD Northern Ireland HR Awards. The awards celebrate the impact and achievements of individuals and teams working in HR and Learning & Development (L&D) in Northern Ireland, and are open to organisations of any size, working in the public, private or third sector.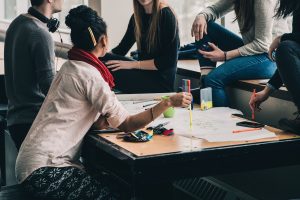 The Department for the Economy has announced the three finalists for each of the Northern Ireland Apprenticeship Awards 2020 award categories. The categories include the Higher Level Apprentice Award, Large Employer Innovation Award and SME Innovation Award.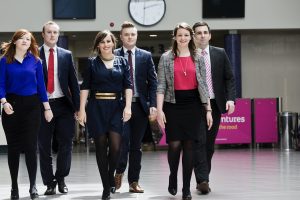 As part of the company's continued investment in management trainees, Translink is seeking to recruit into both its Engineering and Operations Management training programmes.
A passion for innovation, design and technology has been the driving force in Colm Higgins' career. Here's how he became a Technology Engineer at Queen's University Belfast.