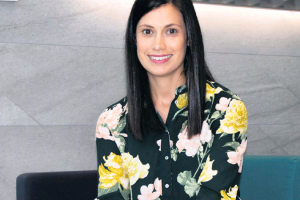 The Post: Economist, Northern Ireland Civil Service The Post Holder: Karen Linnig Give a brief outline of your career to date. After graduating in July 2007, I took up a post as an Assistant Economist with Oxford Economics in Belfast. This economic consultancy role provided me with the opportunity to apply my economic skills to...
The world-leading Titanic Belfast is recruiting for 27 hospitality roles to deliver some of Northern Ireland's most high-profile events. Ahead of a busy event season, it is on the lookout for hospitality staff for roles including conference and banqueting team leaders, food and bar waiters, conference and kitchen porters. Over the years, Titanic Belfast has...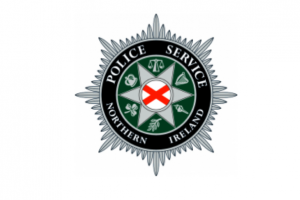 One of Northern Ireland's largest employers, employing around 7,000 police officers and 2,500 police staff, The Police Service of Northern Ireland are on the lookout for new recruits. If you are considering joining a dynamic, forward-thinking organisation then take a look at the below PSNI jobs. The PSNI are seeking an Assistant Project Sponsor who...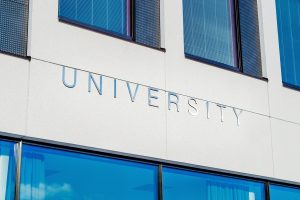 The new academic year is on the horizon, so take a look at the following checklist (from UCAS) to make sure you're prepared for university. Are there any other offer conditions you need to meet? Apart from waiting for your exam results, check whether you need to do anything else to get your place. Your...
About the National Online Recruitment Awards (NORAs) The NORAs recognise the very best in the UK online recruitment space – voted for by job seekers themselves. They acknowledge and reward excellence in online recruitment practice and offer recognition for key players within the UK recruitment industry. The awards cover a wide range of sectors, including...
Northern Ireland wholesaler and retailer, Henderson Group, has launched its apprenticeship schemes for 2019. This latest programme brings the total investment in the initiative to £250,000 in the past three years. The new opportunities are within logistics, retail food-to-go and retail financial services. Each scheme is open for application now and will begin in September...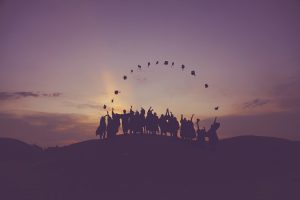 Two Ulster University graduates have been awarded the Allen & Overy trophy for excellence in Librarianship as part of a two-year programme that enhances the skills of information professionals. Geraldine Colgan from County Wicklow and Claire McCartan from Downpatrick are the seventh and eighth participants to receive the prestigious award, which is part of the...
A new training academy will give participants the experience and skills needed to take up career opportunities in the travel industry. As part of the Department for the Economy's (DfE) Assured Skills Academy, South Eastern Regional College (SERC) has joined forces with Selective Travel Management and Jurys Inn Hotels, to offer 18 candidates pre-employment training...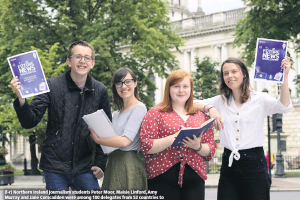 Seven of Northern Ireland's most promising young journalists recently had the opportunity to attend a prestigious international media conference. Selected from a highly competitive field of more than 3,000 applicants, the students were among 100 delegates from 53 countries taking part in British Council's Future News Worldwide programme. Held at Thomson Reuters Headquarters in London...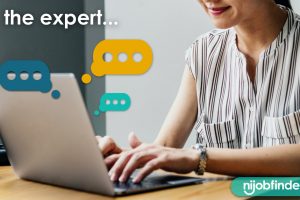 We've teamed up with the CIPD to answer all your burning HR questions. Whether you need advice on the recruitment process, contracts of employment or well-being at work, we're on hand to help. About CIPD CIPD are the professional body for experts in people at work. They set professional standards for HR and people development...