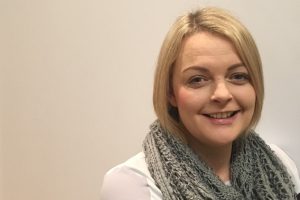 HOW I BECAME AN: Outreach Manager Job Title: Flexible Outreach Manager Company: Simon Community NI Give a brief outline of your career to date. Graduating with a 2:1 from Jordanstown in 2016, I soon entered the workforce and have been employed since. Working in a range of statutory and voluntary sectors across Ireland, my roles...
The Post Holder: Nikita Lynn The Post: Audit Manager, Assurance, PwC Belfast HOW I BECAME AN AUDIT MANAGER How did you get your job? I started out in a smaller accountancy practice where I completed my training contract before I moved to PwC. A friend who worked in PwC recommended that I should join the...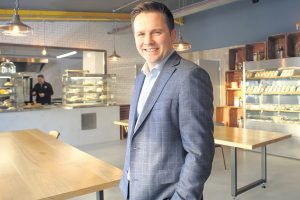 A FOOD-to-go company is set to create 20 new full time jobs thanks to a £250,000 investment in a new innovation hub. The major refurbishment at DELI-LITES Ireland's Warrenpoint headquarters will help the firm with its plans for international growth with orders for its baked-goods and hot eats currently in the pipeline to Germany, Holland,...
The Post Holder: Una McKeague The Post: Creative Learning Assistant, Grand Opera House HOW I BECAME A CREATIVE LEARNING ASSISTANT There is no such thing as a typical day for Creative Learning Assistant, Una McKeague. Give a brief outline of your career to date. My first job after university was with the Nerve Centre in...
A Co Antrim mum-of-two has fulfilled her life's ambition of setting up her own beauty business thanks to help from the Go For It Programme at Ballymena Business Centre in association with Mid & East Antrim Borough Council. This project is part funded by Invest Northern Ireland and the European Regional Development Fund under the...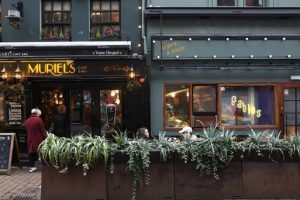 Muriel's Cafe Bar was once known as Belfast's smallest bar is set to see an investment of £350,000. Owner Janine Kane who also owns Pablos, the adjacent restaurant has applied to take over an near by two story building. The expansion will add a second story to Muriel's and extend the first floor of the...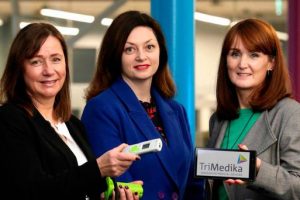 A Belfast company which makes medical devices has secured four orders for its new non-contact thermometers. TriMedika successfully secured these deals at the international trade show Medica in Dusseldorf to sell its high-tech TriTemp devices into German, Swiss and Austrian markets. The company was founded Julie Brien and Dr Roisin Molloy and saw a £90,000 investment from Invest NI...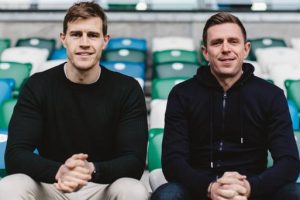 A Belfast sports tech firm founded by former Ulster Rugby player Andrew Trimble hopes to create 15 new jobs. Kairos, set up by Mr Trimble and Gareth Quinn, enables professional sports clubs to plan and communicate with players more efficiently. Kairos said it worked with sports clubs including Manchester City and Ospreys rugby/hockey to build...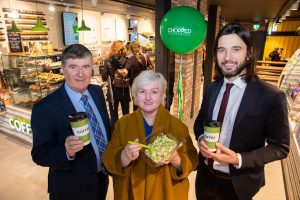 Freshly Chopped, the chain owned by food service giant Mount Charles, has opened its flagship store in Belfast. Located in Donegall Square West, the new store opening follows on from the launch of their outlet at Ulster University's Belfast Campus in October. Freshly Chopped has pledged to open six stores across Northern Ireland over the...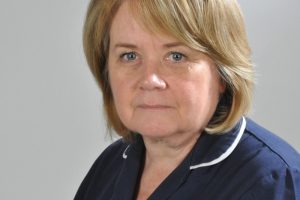 The Post: Specialist Nurse in Organ Donation, NHS Blood & Transplant, Causeway Hospital, Coleraine The Post Holder: Mary McAfee HOW I BECAME A SPECIALIST NURSE IN ORGAN DONATION A varied career in nursing has led Mary McAfee to her current role as a specialist nurse for organ donation. Give a brief outline of your career...