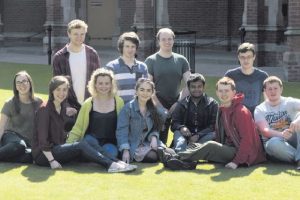 Eighteen students from across Northern Ireland will spend this summer gaining technical experience overseas. The students from Queen's University, Belfast, and Ulster University have been selected to take part in IAESTE (International Association for the Exchange of Students for Technical Experience), an exchange programme which sees students from all scientific and technical disciplines, undertake work...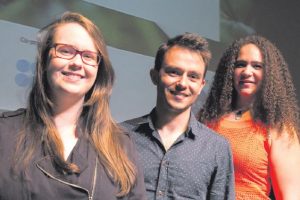 Queen's University student Emer Maguire recently took part in the final of an international science competition. Competing against 26 other finalists from around the globe, the Clinical Anatomy student took part in the final of FameLab International 2015 at the Times Cheltenham Science Festival. Despite impressing the judges with her talk on the science of...
A RECRUITMENT academy that has already secured employment for 29 graduates is now hoping to equip a further 20 participants with the skills, knowledge and experience needed to work in the industry. The third Alexander Mann Solutions Recruitment Academy targets Higher National Diploma and degree graduates from any discipline and offers an intensive six-week training...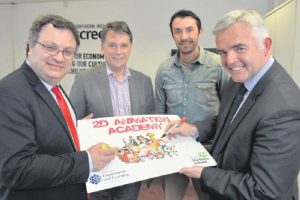 A new animation academy will help upskill 16 individuals with the skills needed to take up opportunities in the growing industry. The 2D Animation Academy will offer an intensive 16-week training programme including a company placement. Successful participants will gain industry recognised qualifications and increase their potential for employment in the sector. In addition NI...
University years are some of the best of your life. And for once, the banks are playing ball. Their generous offering of a special student bank account often comes with many perks, but making the right choice can be a little bewildering. THE BANKS WANT YOU Most people stick with just one main bank over...
THE Open University has launched its first ever Open Week to coincide with Adult Learners' Week. Taking place in its Belfast headquarters, Open Week will run from June 15-19 and will provide prospective learners with information on courses, qualifications, fees and more. Welcoming Open Week, the Minister for Employment and Learning, Stephen Farry, highlighted the...
TWO SERC students are cele-brating after being selected to study in America for a year. Samuel George and Hope Bradley, from Newtownards, have been chosen for the Study USA Programme, a scholarship to spend a full academic year at an American college or uni-versity studying business and management. Samuel, a second year Liver-pool John Moore's...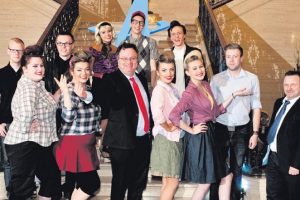 THE Minister for Employment and Learning, Stephen Farry took to the stage recently to congratulate Performing Arts students from South Eastern Regional College (SERC). The students from the college's student theatre company The Glass Umbrella were performing excerpts from Little Shop of Horrors at the Career Academy UK's Belfast Graduation at Stormont as part of...
THE promotion of the Science, Technology, Engineering and Mathematics (Stem) subjects across Northern Ireland's Career Academies is helping young people max-imise job opportunities, according to the Employment and Learning Minister. Stephen Farry was speaking as host of the Career Academies UK graduation where he presented certificates to over 60 graduates of the Career Academy Programme....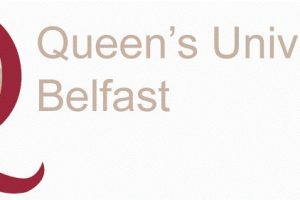 Part-time and Full-time Open Evening for Postgraduate Study at Queen's Management School Monday 15th June 3pm to 7pm Riddel Hall, 185 Stranmillis Road, Belfast To register to attend this event please complete the online registration form. Come along and find out more about our postgraduate programmes by talking to lecturers who are experts in their respective...