There's a crisis in the construction sector. No, not the sort of crisis which brought the sector to its knees in the wake of the credit crunch and subsequent downturn after 2007. Then the demand for new buildings – both residential and commercial – fell off a cliff and the industry which probably helped more...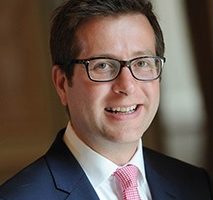 Did you get hacked? The recent cyber-attack on the NHS and a host of other organisations around the world has been mooted as the most widespread and effective yet. But it would appear that title will be short lived because news reports would suggest that WannaCry is the first of many major cyber-attacks we'll come...
Let's face it, getting a job is difficult. Unemployment rates might be pretty low but it's still not easy to land the role of your dreams. Even if you've ticked all the "essential criteria" in the application form, getting to the interview stage can sometimes seem like a bit of a lottery. It shouldn't. By...
You millennials. You don't know how much heartache you're causing your older employers, what with your expectations of bean bags in the office, a career path that takes weeks rather than years and an absurd claim that hours spent on Facebook is good for business. We just don't get it because we were sent to...
It's easy to earn loads of money, apparently. A quick look of the nijobfinder.co.uk site and some canny – at least in my technologically inept world – 'advanced searching' will bring up a plethora of jobs with a salary of over £100,000. More precisely, the top paying role pays up to £490-a-day which works out...
Ever get the feeling someone is looking over your shoulder and eagerly eyeing your job? Maybe someone from another firm, a colleague or someone who works for you? What about the beady eyes of a robot, one which doesn't ask for a salary, doesn't take tea breaks and doesn't get stuck in traffic? It might...
Whether you're looking for a job or hiring for a new position, it's easy to get the feeling we're very hard done by here in Northern Ireland. Sure, isn't the dole queue down the street and the talent pool shallower than a puddle in the Gobi desert? Well don't listen to such negativity because –...
PAY RISE! Well, maybe not, but now that we have your attention, how many of you got a bit of a bump up in your pay packet in the last year? According to the team at recruitment company Abacus, just over half (well, 263 out of the 500 it surveyed, to be precise) of "professional"...
#jobblog Job Market Swagger Belies a Soggy Bottom There's nothing like the monthly jobs stats from the nattily-titled Northern Ireland Statistics and Research Agency (NISRA) to get us data nerds excited. This month they've painted a "could do better" picture of the labour market despite, as usual, going out of their way to point out...