This week we hear about the recruitment crisis in the manufacturing sector, 17 jobs at a Belfast IT firm and five posts in an engineering firm.
Another day, another industry crying out for talent. I know what you're thinking: "he's going to talk about the IT or the construction industry again", but no, it's actually the manufacturing sector (you know, the actual process of making stuff?). Back in the day, Northern Ireland used to be a world leader in manufacturing –...
Trying to come up with a list of positives about our elected representatives at the moment is a bit like trying to think of the best things about going back to work after a fortnight's holiday. It's not easy I know, but in the same way the prospect of not having to apply sun cream...
All this chitter chatter about Stephen Nolan's salary has got us thinking about pay. No, we're not going to go into the reasons why he gets up to half a million pounds a year, or why Emily Matlis, who presents Newsnight, and Sarah Montague, who is a senior presenter on The Today programme, – two...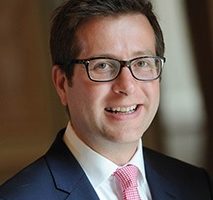 Vitamin D. Did you ever think the essential element which helps regulate the amount of calcium and phosphate in the body (a description which is quite clearly lifted from a quick search of Google rather than an innate recollection of A Level biology) would influence your job choice? No, neither did I, but then again...
Wouldn't it be great if you knew which sector was going offer you lots of high paying, stimulating jobs in the future? Deciding what career path to follow would be child's play if that were the case and you could spend the intervening years upskilling yourself to the eyeballs. We've already tried to offer you...
The holiday season is upon us. While many of us are looking forward to the empty roads which the next few weeks promise, many people will be heading off for sunnier climes or just for a few days away from the humdrum of day-to-day work life. With idle hours to spare, it can be a...
Brexit means many things to many people. Some think it's devastating for the Northern Ireland economy; some think it's the best thing since sliced (wheaten) bread; some think it's a new breakfast cereal (Crunchy Nut Brexit is apparently very popular). But really, nobody has been able to pinpoint for certain what will happen when the...
Yes it's time to celebrate because the Northern Ireland job market hasn't been in as a good shape for ages, according to the most recent set of stats from those clever bods at NISRA (Northern Ireland Stats are Really Awesome). At least, that's what the headline numbers want you to believe. The number of people...
Congratulations! Who knew you'd get as far as an interview? Not me, that's for sure. Anyway, you're here now so you should really make sure you're properly prepared. You might think you know loads about the company you're about to interview with, that you're a dab hand at interviews and, really, you should be sitting...