The main aim of a covering letter is to encourage recruiters to read your CV. While a CV sets out the skills and experience you have for the job, the covering letter more explicitly demonstrates your understanding of the employing organisation and the nature of the job being advertised. What to include: Introduction Explain why...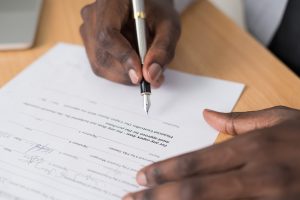 APPLICATION forms are generally very specific to each job and company and are designed for you to show that you have all the requirements for the job for which you are applying. The application form is your one chance to try and secure an interview so take care when completing it. HINTS AND TIPS Read...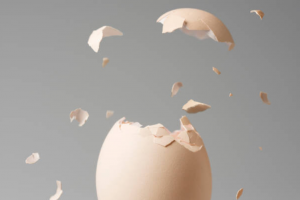 How's your interview technique? You've spent hours on perfecting your CV, personalising each cover letter and you've just received an invite to an interview. There is no worse feeling than being unprepared for an interview. The process can be gruelling, but it means you're one step closer to your dream job. This week on the...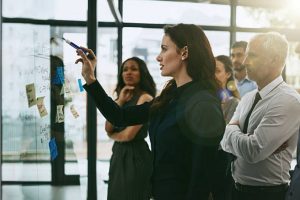 How do you know you're ready to take a step into leadership? Perhaps you think the time is right because it's the expected next step, or it's how you earn more money, or you're ambitious. Are these good reasons? When I first went for a leadership position my reason was probably a combination of all...
IN her latest blog post for nijobfinder.co.uk Generation Women founder, Sinead Sharkey shares her top tips for falling in love with your job. How do you feel about your job? Did you know your career is the number one factor in your overall wellbeing? It stands to reason, after all, it's what we do every...
WITH competition fiercer than ever for good graduate jobs, you need an edge. This means interview preparation and learning to avoid pitfalls. Director of LifeSkills, Kirstie Mackey shares the biggest interview errors and her tips to avoid them. Showing off It's natural to want to impress in your interview but instead of reeling off achievements,...
IF you or your teenager recently received exam results then you may be dealing with some anxiety or confusion over what to do next. Getting exam results is a stressful experience at any stage of life but it seems particularly monumental at GCSE and A-level stage as these grades can have a direct impact on...
FOR most people, changing jobs is a well-planned process. Ideally, it should not be rushed, so that you have time to consider all of your options. Here are some questions that you should weigh up to help you decide when to change jobs: 1. Can you afford to move right now if moving will result...
IF you're looking to make it as a professional creative, the all-important question is what makes one creative portfolio stand out from another. Pip Jamieson, founder of professional creative networking platform, The Dots shares five top portfolio tips: LESS IS MORE Or as we like to say in the office 'all killer, no filler'. This...
THERE is no specific degree route into the insurance sector but the industry presents significant opportunities for ambitious graduates. Richard Willis, managing director of Belfast-based Willis Insurance and Risk Management (Willis IRM) explains why there has never been a better time to consider a move to the sector. CUTTING EDGE The insurance industry may be...