Northern Ireland apprentices will know next month if they have secured places in the UK Squad for the next WorldSkills competition in Leipzig, Germany, 2013. Seven local young people are already through to the biggest international skills competition in the world. The local representatives so far are: Mark Woods, South West College, wall and floor...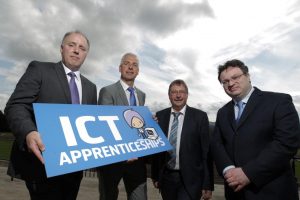 A new ICT apprenticeship scheme will offer opportunities for 30 people in software development and IT infrastructure roles in both the public and private sector. The scheme, involving government and a number of local ICT employers, was launched recently by Employment and Learning Minister, Dr. Stephen Farry and Finance and Personnel Minister, Sammy Wilson. Mr...
Apprenticeships are a great way to kick-start your career and the apprenticeship model of on-the-job training can be applied to a different types of jobs, from hairdressing to IT and plumbing. Northern Ireland's range of six regional colleges offer a wide range of courses for apprentices, which are combined with on-the-job training. But there...
The Belfast Telegraph are to be congratulated on the excellent initiative to promote apprenticeships in Northern Ireland through their '100 jobs in 100 days' campaign. It has created a platform for businesses – from all parts of the economy – to highlight the value of apprentices. Yet the reality is that Northern Ireland does...
Apprenticeships are essentially subsidised on-the-job training in a professional work environment. As youth unemployment levels ballooned in recent years, governments in many countries, including the UK, have looked to the apprenticeship model as one method of keeping young people connected to the labour market. Apprenticeship schemes can provide employers with a healthy stream of...
Belfast Metropolitan College student Nicholas O'Hagan has gained employment with Northgate Managed Services after completing their Apprenticeship Scheme. The scheme offers school leavers, young people and those out of work the opportunity to develop a career within the ICT sector. The 18-month 'earn while you learn' programme is targeted at school-leavers or those who...
THE technology and skills centre of South West College has hosted a Celebration of Success evening for the latest group of apprentices who completed the NVQ Level 3 Apprenticeship in Management programme at the College. Over 30 newly qualified managers received their certificates on the night, which was testament to their hard work and...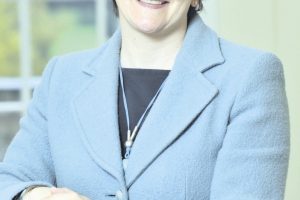 ENTERPRISE Minister Arlene Foster has said apprenticeships are an "excellent way" of helping unleash the talent of young people. The Minister urged employers to find out more about apprenticeships and how they can help businesses grow. She spoke as unemployment figures this month showed that 20,000 of 18 to 24-year-olds in Northern Ireland are...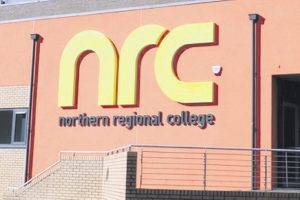 NORTHERN Ireland's six regional colleges are the biggest providers of training and apprenticeships in Northern Ireland, and umbrella body Colleges NI says taking on an apprentice helps address the skills shortage by ensuring apprentices receive quality training. Training is subsidised by the Department for Employment and Learning, which covers 100% of off-the-job training for under...
THE Belfast Telegraph's campaign to create 100 apprenticeships in 100 days is in full swing with businesses queuing up to find out how they can get involved. Now we are in day 32 (FRI 29), and commitment to create apprenticeships has been given by companies large and small in a range of sectors. In the...