Employers in the consumer electrical and electronics industry will soon be able to access new appliance repair apprenticeships for staff following SummitSkills' development of the Consumer Electrical and electronic Products (CEEP) apprenticeship framework. Developed in conjunction with City & Guilds and the Household Electrical and Electronic Servicing Training Forum (HEEST), the frameworks will be...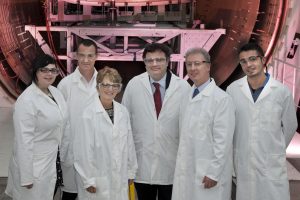 APPRENTICESHIP CORNER CLAIRE CRAIG HAS THE LATEST NEWS Bombardier has enrolled 40 apprentices this month in addition to the 30 graduates who have joined the company this year. The three-year programme, supported by the Department of Employment and Learning (DEL), leads to a National Vocational Qualification (NVQ) level 3 certification in aeronautical engineering and...
Apprenticeships corner Story 1 A MECHANICAL and electrical contractor which signed up to the Belfast Telegraph's recent 100 jobs in 100 days campaign has upped its intake of apprentices. William Coates in Newtownabbey said it was taking on three youngsters instead of two because of the high quality of applicants for the posts, which...
YOUNG unemployed people who have completed the Belfast Unemployed Resource Centre Youth Initiative Scheme have been presented with certificates of achievement. The eight week project aims to help 16 to 24-year-olds identify and overcome personal and other barriers in the way of training, further education and employment, such as apprenticeships. Employment Minister Stephen Farry said:...
The Prince's Trust in Northern Ireland has announced the recruitment of three young people as job ambassadors. They are the first three of 18 to be employed in Northern Ireland in the next three years, and will work to help another 1,800 young people to find work. The Trust launched its Job Ambassador scheme in...
There are currently over 11,000 people undertaking training in NI as part of the apprenticeships programme, figures show. And there are currently more than 100 apprenticeships to chose from which can take between two to four years to complete, depending on the level of study Northern Ireland's apprenticeships programme is funded by the Department of...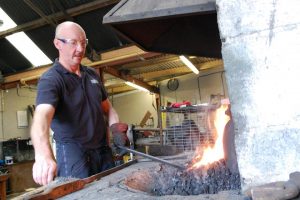 A unique training programme will help secure the future of Northern Ireland disappearing heritage craft skills. Thanks to the success of the initial Sustaining Traditional Building Skills in Northern Ireland project funding has been secured for another in 2013, with places for a further 10 craftspeople. CITB-ConstructionSkills NI developed the Sustaining Traditional Building Skills in...
A GROUP of young people has restored a derelict house in west Belfast to achieve NVQ Level 2. Over 70 construction skills apprentices restored the 110-year-old house at 220 Springfield Road. Springvale Learning developed Project 220 after it bought the house for trainees to work on, and in the process learn building skills and gain...
Apprenticeships can be as challenging as multiple A-levels, the assistant chief executive of Belfast Metropolitcan College has said. Justin Edwards, also director of curriculum at BMC, spoke after it emerged that Northern Ireland's youth unemployment climbed to 22.3% during April to June this year. Mr Edwards said apprenticeship qualifications were "robust and challenging, often equating...
A BELFAST Telegraph campaign to encourage firms to take on apprentices has reached its target. 100 jobs in 100 days ran from May 29 to September 5, and in that time secured pledges from 26 companies to take on 108 apprentices. Employment Minister Dr Stephen Farry, whose department has responsibility for apprenticeships, congratulated the newspaper...