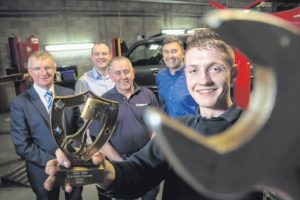 DONNELLY Group apprentice Timothy Hagan has been named Northern Ireland Auto Skills Apprentice of the Year 2017. Having successfully completed a series of six challenging tasks at an Omagh intercampus competition, judged by David Massie, Skills Competition Manager at the Institute of the Motor Industry (IMI), Timothy, a student at the South West College, will...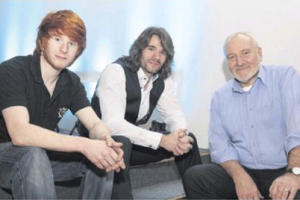 A BELFAST company is making it their mission to encourage young people to consider a career in concert and event lighting and rigging. The team at Production Services Ireland (PSI) explained that very few jobseekers realise the potential employment in this thriving industry, which involves working on some of the biggest productions in Ireland and...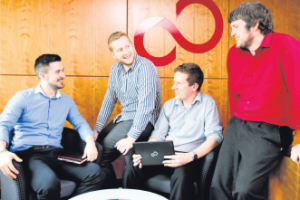 BELFAST Metropolitan College is seeking forward thinking employers in the ICT industry to recruit the college's new ICT Higher Level Apprentices. The college commences its pilot ICT Higher Level Apprenticeship programmes for aspiring ICT professionals this month. The apprenticeship requires an ICT employer specialising in software engineering and or computing infrastructure that will recruit, develop and upskill apprentices as they train for a foundation degree qualification at Belfast Met or...
Open Learning Queens's University is offering people the chance to see the 'Hidden Belfast' as part of the new Open Learning programme. The walking tours, which offer an insight into the city's heritage, are just some of the 300 courses on offer in this year's programme. Also in the new programme are courses which examine...
Today is the last day to apply for the Belfast ICT Apprenticeship programme. This innovative new apprenticeship scheme presents an excellent opportunity to star young people on an exciting career in ICT and to ensure that when they are seeking employment they have the necessary skills to take advantage of opportunities. Finance minister, Simon Hamilton...
SEVENTEEN Northern Ireland apprentices have secured a place on the UK Squad for the prestigious WorldSkills 2015 Sao Paulo competition. WorldSkills is the largest international skills competition in the world. Held every two years, the competition sees around 1,000 young people from all over the world, aged between 18 and 25, come together to compete...
JUST under 100 competitors from across Northern Ireland tested their skills in 11 different construction trades at Skillbuild 2014 recently at the Southern Regional College in Newry. Skillbuild NI, run by CITBConstructionSkills NI, is held annually each spring with the top local construction apprentices competing to win coveted titles ranging from brickwork to walland floor...
COUNSELLING in school can have a significant positive impact on young people's mental wellbeing. That was the message from Education Minister, John O'Dowd, as he launched a report by Children's Law Centre advisory group youth@clc into young people's views on counselling in schools. Speaking during a launch event in Parliament Buildings, the Minister said: "Professional...
A UNIQUE new event has celebrated the achievements of Belfast Metropolitan College and employers involved in its delivery of training programmes and apprenticeships. The first-ever Apprenticeship and Training Awards were held in the new e3 building at the Met's Springvale Campus. Successful students received awards recognising their achievements through ApprenticeshipsNI, Programme Led Apprenticeship (PLA) or...
As apprenticeships gain ground in the eyes of employers, society must recalibrate its attitude, it was claimed today. The Ulster Teachers' Union, Northern Ireland's biggest locally-based teaching union, was responding to a recent government survey which revealed that employers believe people with apprenticeships are more employable. "Whilst it is encouraging to see that employers –...