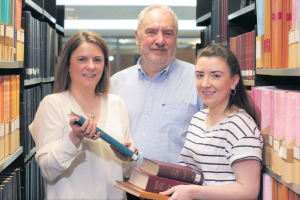 DANKSE Bank and Ulster University are inviting new applications for a unique apprenticeship programme that offers school leavers the opportunity to get paid work experience in the banking sector while studying for a degree.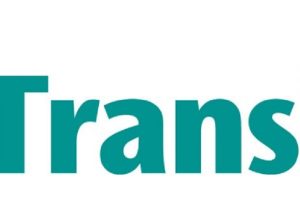 Translink, operating as Ulsterbus, Metro, Northern Ireland Railways and NITHCo, operates 1355 buses, coaches and Gliders, alongside 45 trains, providing the Northern Ireland public with comprehensive stage carriage, express and school transport services. In order to maintain and develop the highest standards of engineering, Translink have identified opportunities for structured 4-year Apprenticeships within their Bus...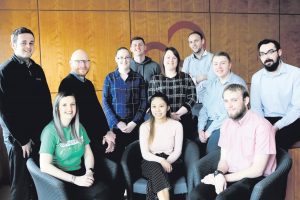 TWELVE students have secured ICT apprenticeships. The new apprentices at Fujitsu have been appointed as part of the firm's strategy to help boost the local technology talent pipeline and are part of the Department for the Economy's IT and Telecoms Professional Apprenticeship Programme. Through the programme, the apprentices, who are studying at Belfast Metropolitan College...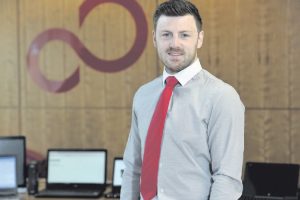 BELFAST Metropolitan College's (Belfast Met) IT apprenticeship programme is helping students get the skills they need to forge a successful career in the booming IT sector. An example of one such student is Shane Toner. Three years ago Shane had zero ICT qualifications, yet thanks to Belfast Met's IT apprenticeship programme, he has become a...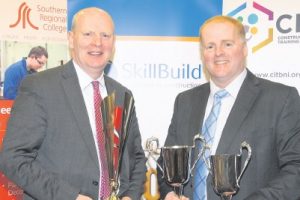 STUDENTS from Southern Regional College (SRC) have won a record haul of awards at Northern Ireland's premier construction skills competition. A total of 17 awards were presented to SRC during Skillbuild NI, the annual construction industry awards for apprentices. At the event, held at the SRC campus in Portadown, more than 80 promising students from...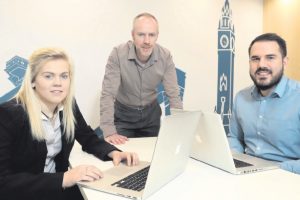 LAW firm Allen & Overy has recruited two IT apprentices on a two-year earn while you learn scheme led by the Department for the Economy. Stacey Bryce and Didac Fernandez-Girona completed an intensive five-week boot camp, coordinated by Belfast Met College, before joining the firm's Belfast IT team. Now in its fourth year, the apprenticeship...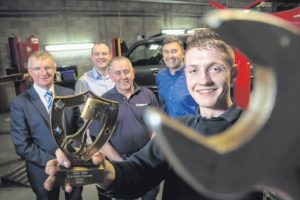 DONNELLY Group apprentice Timothy Hagan has been named Northern Ireland Auto Skills Apprentice of the Year 2017. Having successfully completed a series of six challenging tasks at an Omagh intercampus competition, judged by David Massie, Skills Competition Manager at the Institute of the Motor Industry (IMI), Timothy, a student at the South West College, will...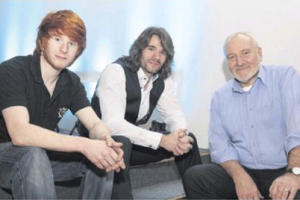 A BELFAST company is making it their mission to encourage young people to consider a career in concert and event lighting and rigging. The team at Production Services Ireland (PSI) explained that very few jobseekers realise the potential employment in this thriving industry, which involves working on some of the biggest productions in Ireland and...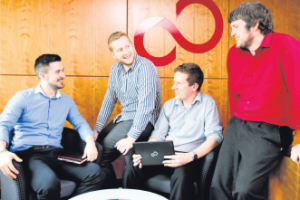 BELFAST Metropolitan College is seeking forward thinking employers in the ICT industry to recruit the college's new ICT Higher Level Apprentices. The college commences its pilot ICT Higher Level Apprenticeship programmes for aspiring ICT professionals this month. The apprenticeship requires an ICT employer specialising in software engineering and or computing infrastructure that will recruit, develop and upskill apprentices as they train for a foundation degree qualification at Belfast Met or...
Open Learning Queens's University is offering people the chance to see the 'Hidden Belfast' as part of the new Open Learning programme. The walking tours, which offer an insight into the city's heritage, are just some of the 300 courses on offer in this year's programme. Also in the new programme are courses which examine...